Hi folks,
I've got a G-212 solid state amp on the bench and have a problem with a volume-dependent hiss on Ch 2.
Here is the schematic
Channel 1 works fine. Ch 2 uses the same pcb as Ch1 but it goes to the Tremolo and Reverb before going to the power amp. The hiss is volume and tone dependent, going away completely when the input is grounded out or volume is all the way down.
Here's what I've done so far:
New filter caps
Set bias on power amp
DeOxit all the pots and switches
Touched up all the solder joints on Ch2 pcb
Replaced 2 caps on Ch2 that were the wrong value - previous repair; had to repair the traces(hiss was present before I changed the caps)
Sprayed freeze-spray on each component on Ch2 board, No difference
Here are some pics:
Ch2 pcb:
Ch1 pcb:
Tremelo and reverb board: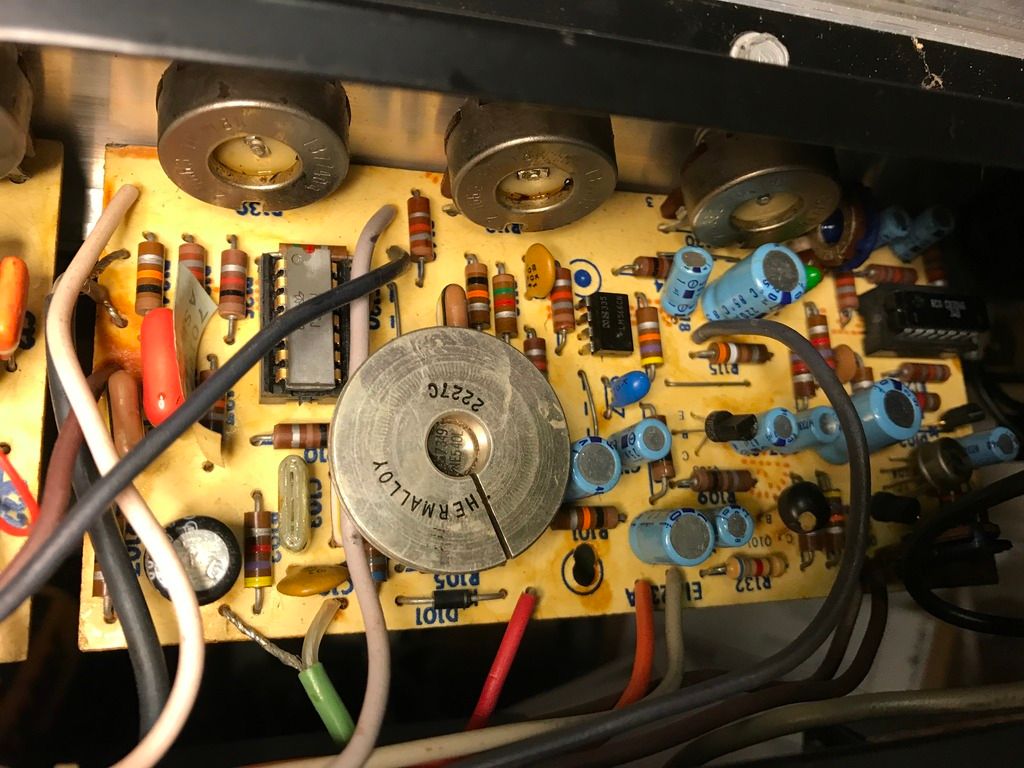 Here's the whole thing. Thanks in advance!