I finally got my hands on the schematic for the LBX II, and could use some advice on a couple of mods I'd like to do. I'm a tube amp novice, but have been an electronics tech for a few decades, so it shouldn't be too big of a deal. I think.
The full schematic can be downloaded
here
. (I have permission to share it from EVH customer support, if anyone is wondering).
Preamp: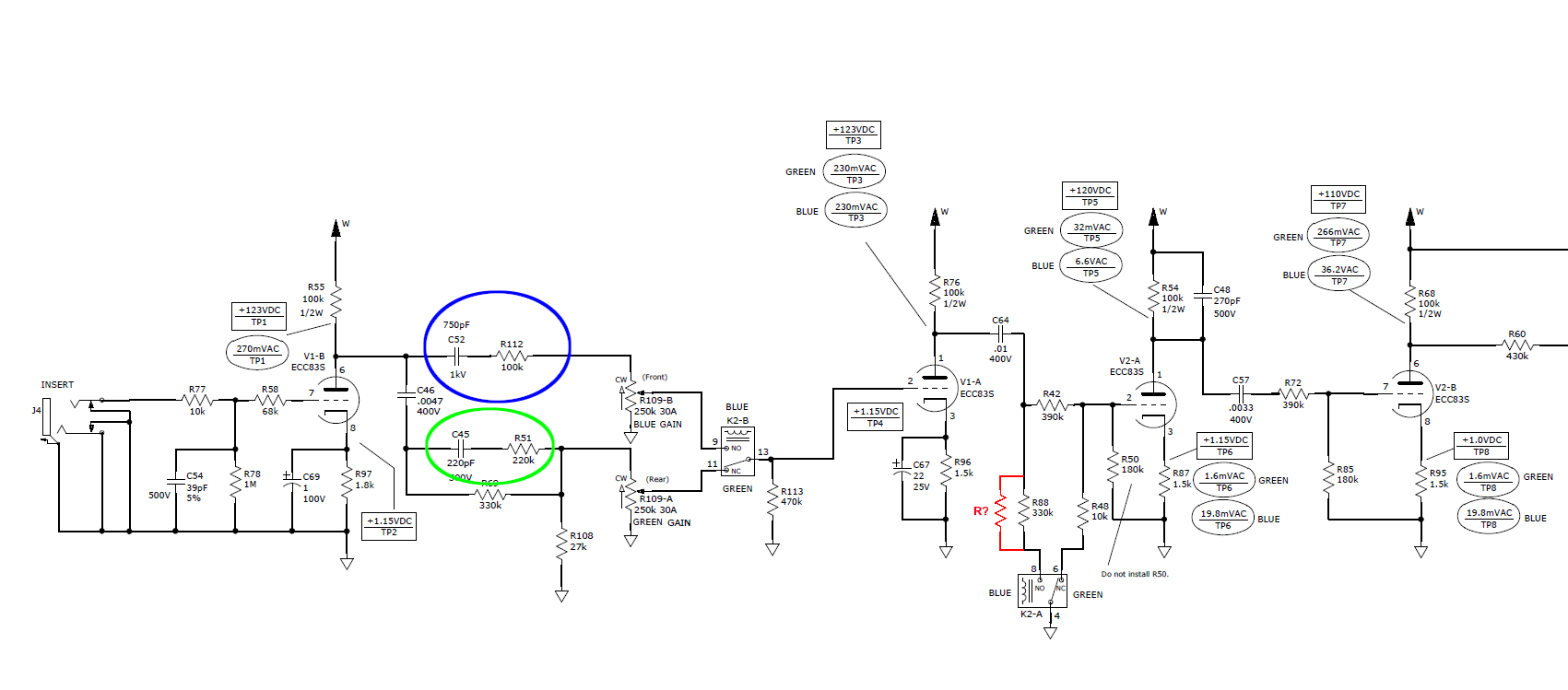 I'd like to tame the blue channel; the amount of gain is just insane. Based on a little study of the schematic, my plan is to swap in a 12ay7 in V1 for starters, and then add a resistor (maybe switchable), to lower the blue channel's signal that feeds V2. If I'm looking at it correctly, I think I can just piggyback another resistor across R88 in parallel (shown in red in the attached image), to drop the level feeding V2-A...but I have no idea what value to start with, or if will affect anything adversely.
As for the blue and green circles I added...I assume those change the frequency response of each channel, as the signals enter the switch. Correct? If so, what effect would changing the cap values there have?
Output: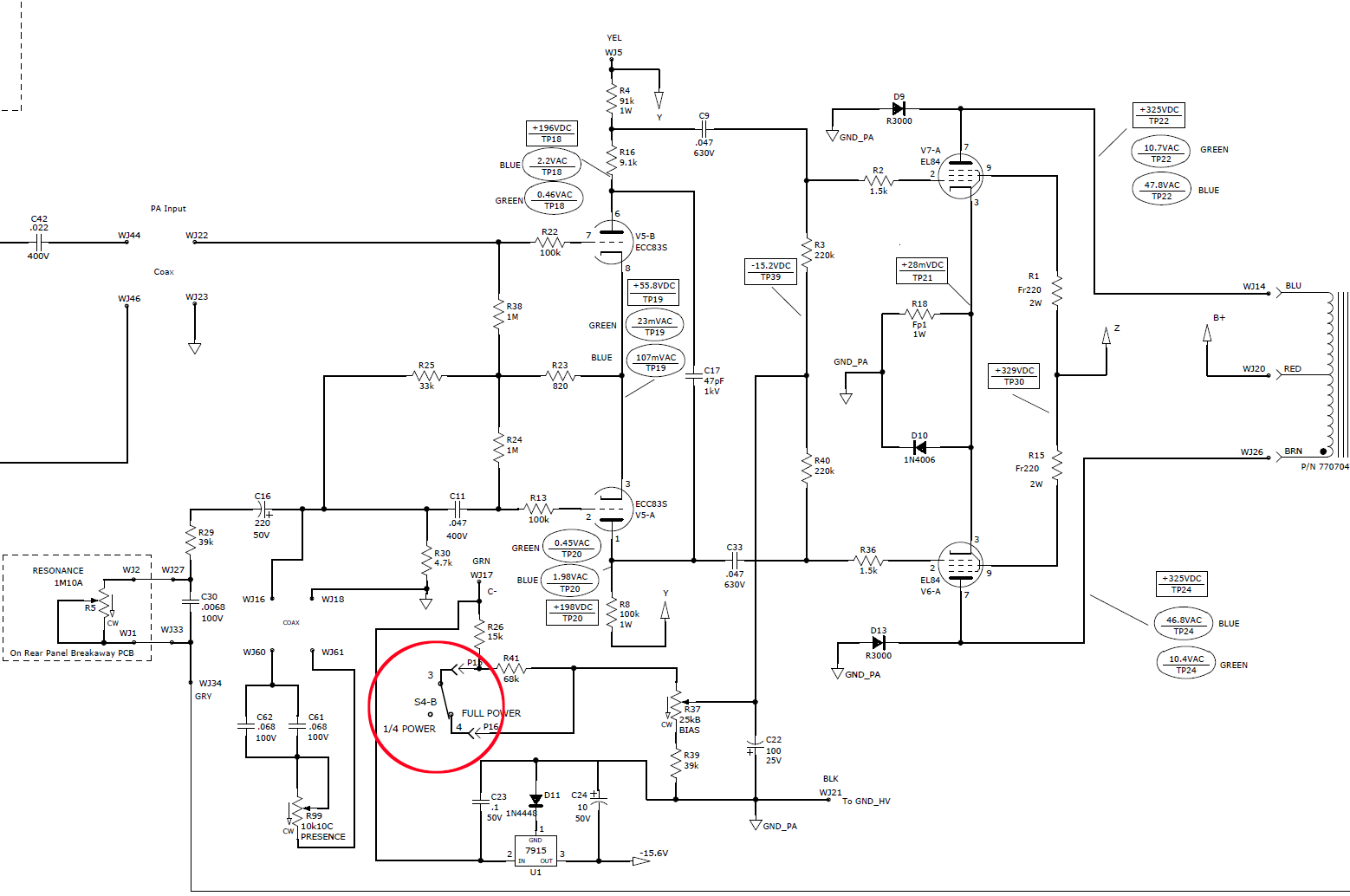 There is a "1/4 power" switch between the PI and power tubes, that does basically nothing. This amp is LOUD, no matter how you slice it. Is there a simple mod I could do in the area I circled in red on the output stage image, that would cut more volume without severely neutering the tone? It appears to be tied to an internal bias trimmer for the power tubes and voltage regulator, but I'm not sure how that circuit works.
Any thoughts and advice greatly appreciated!