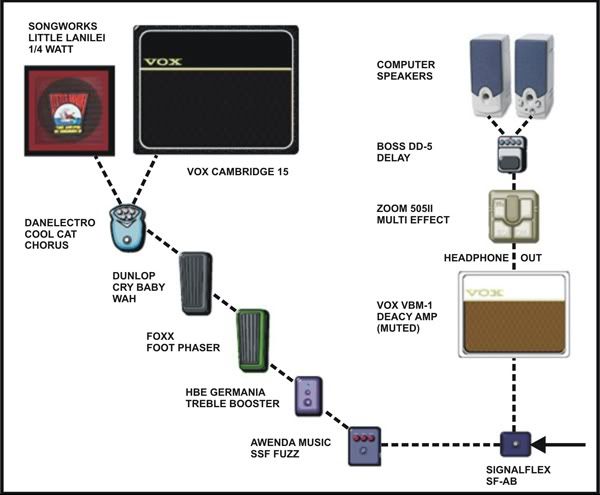 My rig is making a high pitched noise when I have it all hooked together. If I disconnect one side of the rig from my a-b pedal the noise stops, but I want to be able to run it as shown with easy switching between the two rigs.
I don't think it is a normal ground loop, too high pitched.
Note- I use a onespot to power the wah, delay, and multi effect. The foxx, and chorus have their own power. The fuzz and treble boost run on batteries.
I use a humx on the little lanilei amp.
This is my first post, so hello and thank you for your help!