Right now, I'm using a basket style bag, lined with tool pouches, with a metal handle spanning the length of the bag.
I like this style, because it's easy to organize and access all kinds of tools/fasteners/hardware. It's fairly portable, but it's getting heavy and is essentially falling apart. I need to replace it, so I'm looking into what style is best for me going forward.
I love the idea of a "backpack" style tool bag, because I can secure, cover, and transport my tools with much less stress on my back. Plus it makes it easier to be mobile. The downside to a backpack is that I can't fit as much in it, and it makes my tools less accessible on the bench. I think I'm going to stay with a similar style and layout as the one I have now, but I'd love something which offers a better way of carrying it.
So, the really valuable info I'm after is in the experiences you all have had and can recommend something very heavy duty that will hold up for years and years.
I used to work at an electronic parts and tool retailer who carried the VETO line of tool pacs. They were not cheap, but customers and contractors loved them. They felt pretty high quality. Here are some examples of different styles: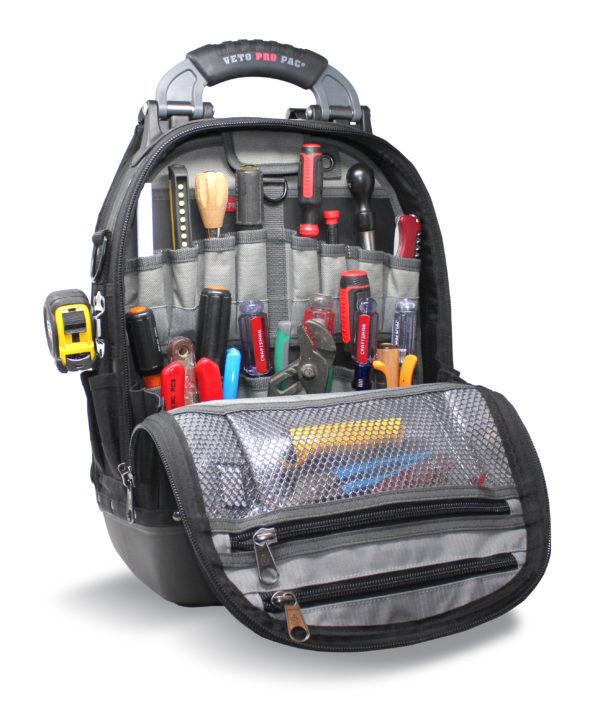 We carried Klein bags as well, and even thought Klein makes some high quality tools, the tool bags didn't hold up next to the VETOs.
So, what has been all y'all's experience??