Hi everyone...
I would like to start by sharing this guitar amp project. I bought and modified a Kustom 12 Gauge over 10 years ago, and happened upon another one recently on Ebay. So I bought it, planning to modify it and document the mods as I go.
My idea is to request modification suggestions from anyone interested, then document and share the trials and tribulations of each modification with 3 goals:
1. Modify any and all aspects(within cost and reason) of this amp, driven by popular suggestions.
2. Document and share everything from the purchase of parts and materials, construction and fabrication techniques, any and all challenges, failures, and successes of each modification, and the effects to the amp's tone, volume, gain, ease of use, weight, "playability", etc. etc.
3. Produce a unique amplifier that nobody else has, share ideas and experiences to help others with their own modifications, and even give the amp to a deserved individual after the mods are complete.
I will be documenting this project here and on YouTube. Most of the content will be within the YouTube videos, but I will be sure to keep this thread going with new pictures, descriptions, updates, and links. Feel free to respond to me here or on YouTube.
The first mod will be relatively easy: the speaker.
Please suggest what speaker you would like to see installed in this thing. The current speaker is a 12" 8 Ohm "Expertly Made In China" cheap POS that I find can be made to sound OK-ish, but is harsh, thin, and is heavy on the treble. I figure the budget for the replacement is about $100, give or take, so please don't suggest something that costs more than $125 or less than $50. The goal here is to find out what most of you think is good or would like to hear, and share the results. Also not looking to polish a turd, rather take something from mediocre to respectable.
Once the speaker is done, we'll move on to other things, similar to what I've already done with my old one. I will consider just about anything, but reserve the right to determine where the "crazy" threshold begins and ends.
So thanks for following along and making suggestions, asking questions, making rude comments, whatever
I'm not sure how long it will take to finish, but it will likely take months... this isn't a rush job, just a hobby(for now
)
Thanks and best regards,
Losenger
Link to the "baseline" YouTube video: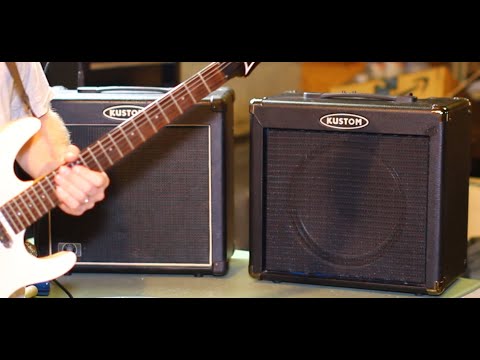 Pictures:
https://static.wixstatic.com/media/7...768b9~mv2.webp
https://static.wixstatic.com/media/7...1546e~mv2.webp
https://static.wixstatic.com/media/7...7f6c7~mv2.webp
https://static.wixstatic.com/media/7...b3bfb~mv2.webp
https://static.wixstatic.com/media/7...08cef~mv2.webp