Terp53 Custom Pickup Winder $190 w/ free expedited shipping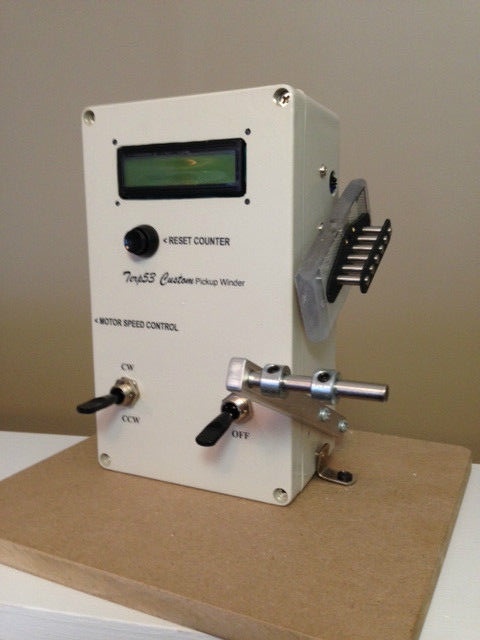 eBay listing:
Guitar Pickup Winder Model PW12V w 12VDC 0 to 1 800 RPM No Load "TERP53" | eBay
Terp53 Guitars website:
Guitar Pickup Winders pickup bobbin winders single coil humbucker | Guitar Pickup Winder make humbucker pickups Terp53 Pickup Winders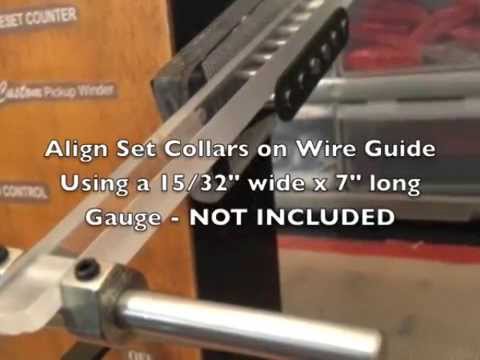 My needs are very basic. I hadn't been thinking of winding my own pickups but just adding some winds to some Gibson 490T pickups to turn them into 498T's (after replacing the A2 magnets with A5.) Perhaps doing the same with some other pickups I have around or maybe even rewinding them.
Steve Ahola
P.S. I just watched the video on assembling it... it comes with a board to mount it on (no need to go down to Home Depot for them to cut a piece for you. And I loved the mounting brackets... plain old shelf support brackets!
EDIT: Suggestions for a good cheap source of pickup wire- 42GA and 43GA?